Summary
VASER Lipo™ is an ultrasound-assisted energy to use the ultrasound waves to soften and gently loosen up the fat cells. SpaMedica provides this procedure for patients looking to get rid of stubborn parts on their body from certain areas. The ultrasound energy gently separates fat cells from the tight fibrous compartments and attachments. Although VASER Lipo™ is not known for soft tissue contraction, Dr. Mulholland uses VASER Lipo™ to gently remove the fat, still preserving its integrity and viability for possible use for fat grafting.
Anesthesia
Tumescent local anesthesia
Cost
Where
SpaMedica Clinic, Toronto, ON
Are You a Candidate?
The best candidates for Vaser Lipo™ are those individuals who have unwanted depositions of fat that detract from ideal shape and contour and have tried their best at diet and exercise to modify their shape and figure.  These patients want gentle liquefaction of their fat and, often request for this fat to be transplanted to another area, such as the face, breasts, buttock or previous liposuction contour irregularities. Contraindications to liposuction include anyone who is unrealistic about the shape and figure they can achieve or are medically unwell or excessively overweight.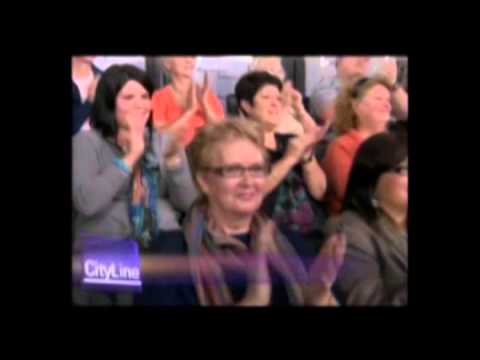 Are You a Candidate?
It is very common to remove fat from one unwanted area and transplant it successfully to other areas where fat may be needed. This "steal from Peter to pay Paul" is a very common part of the body contouring options offered by Dr. Mulholland.
Figure 1. Vaser Lipo™ ultrasound assisted liposuction device
The most common areas VASER Lipo™ is used to gently cavitate and separate the fat cells for easiest aspiration are the abdomen, hips and outer thighs. This fat is then removed, but stored in a canister and the fat cells are spun down, prepared and placed into small, 1cc syringes.
Following VASER Lipo™ in the areas where the fat has been harvested and preserved, using ultrasound, Dr. Mulholland then uses BodyTite™ to induce the soft tissue contraction needed to get excellent body contour and shaping in those areas of unwanted fat.
The unwanted fat is then spun down, purified and placed into small syringes which can be injected into areas where fat transplantation and fat augmentation is desired. The most common areas for Dr. Mulholland to use VASER Lipo™ fat grafting is in augmentation and shaping of the buttock, augmentation and shaping of the breast – either primarily or on top of existing implants – and, of course, fat transplantation to the face.
The advantages of micro fat grafting techniques are the nature of the results, the long-lasting result of fat grafting and the use of fat, which is not desired from one zone and transferring it to an area where contour and volume may be required or be beneficial.
Procedure
When Dr. Mulholland is using VASER Lipo™ ultrasound assisted liposuction, the procedure is generally performed either under local anesthesia with oral sedation. Most patients who are prone to anxiety have liposuction performed with modern, gentle liposuction techniques under local anesthesia and intravenous sedation.
Local anesthesia is inserted into the area of unwanted fat.  The fat then becomes totally anesthetic, much like a dental procedure, and the gentle ultrasound assisted treatment can be performed.  Once the local anesthesia, also called tumescent anesthesia, is completed, the energy-assisted device – VASER Lipo™  – is deployed to separate and liquefy the fat cells.
Once this Vaser Lipo™ phase has occurred, this liquefied, coagulated fat is immediately aspirated with a gentle, small, blunt-nose tipped microcannula.
Figure 2. The internal VASER Lipo™ probe is shown here releasing the ultrasound energy that gently releases the fat cells from their attachments making the fat tissue easy to aspirate gently and without trauma.
Type of Anesthesia
Vaser Lipo™ liposuction is performed under tumescent local anesthesia.  Tumescent local anesthesia is an extremely dilute local anesthetic that is then inserted gently into the fat, distending the fat and providing loss of sensation during the procedure.  The tumescent anesthesia also distends and expands the fat cells, exposing them to the ultrasound energy of VASER Lipo™.
Is the VASER Lipo™ procedure painful?
VASER Lipo™ has been shown in peer-reviewed medical studies to be far less painful and have far less discomfort, bruising and swelling than old-fashioned liposuction techniques where energy is not used.  This means much less pain, mild bruising sensation and much quicker return to work and activities.
How long does the VASER Lipo™ procedure take?
Depending on the thickness of the localized areas of fat to be contoured, the procedure often takes approximately 30 to 45 minutes per area and multiple areas are usually performed.
VASER Lipo™ generally has a very rapid recovery. It is not uncommon for individuals to undergo multiple-areas of Vaser Lipo™ and return to very light, sedentary work/non-work-related activities the following day. Generally, liposuction garments are worn 22 hours a day for three weeks.  After three weeks, the liposuction garments are worn for support during the day and left off in the evening and overnight.  Patients can return to low-impact activities such as walking, stair climber, ellipticals within the first week or two.  Return to high-impact activities after Vaser Lipo™ such as jogging, running, aggressive weight training and activities such as hot yoga and stretching should wait till the fourth to the sixth week.
Immediately after the procedure, there will be some swelling, which is contained by your compression garment. Vaser Lipo™, does not generally result in much bruising or pain.
Modern liposuction using energy-assisted devices such as VASER Lipo™ can result in very elegant results.  Dr. Mulholland is well-known for his advanced liposuction body contouring of all body areas.  Improvements in figure, shape and contour are virtually assured, as fat is removed in the areas of contour concern.
The focus of Dr. Mulholland's liposuction patients should be on improvement in body, shape and contour, not on weight.
Figure 3. Vaser Lipo™ of the hips, love handles and flanks, followed by fat grafting to the buttocks.
Most patients are extremely happy with the results of their body contouring because they realize no diet and exercise can, in a localized and focal way, reduce unwanted bulges and contours, such as pots, bra lines, love handles, saddlebags, bat wings and inner thigh/inner knee fat the same way VASER Lipo™ does.
Dr. Mulholland's patients are particularly satisfied because of his expertise in assuring the best possible soft tissue contraction after the removal of the fat, ensuring the best possible probability of tight, soft, compact, shapely figure enhancements after liposuction.
The results of your Vaser Lipo™ will be lifelong.  The fat that is removed will not return. It is very important to have weight maintenance after liposuction and stay within five to ten pounds of your Vaser Lipo™ weight to ensure permanent contour and figure enhancements.
There is no liposuction maintenance required for the fat that has been removed following Vaser Lipo™, as it is permanently gone. However, maintenance skin-tightening body heating treatments, such as bulk heating radiofrequency devices, using Venus Freeze, Accent®, Exilis®, and the Forma™ or Thermage® Body are deployed in your program to ensure optimal skin contraction and tightness.
Dr. Mulholland has a range in liposuction pricing, depending on the size and amount of fat and number of areas to be removed. In general, single zone VASER Lipo™ will start at between $3,999.00 to $6,999.00 for the first zone with subsequent zone discounting for second, third and fourth zones. There are further fees if fat grafting is combined with the Vaser Lipo™ shaping.
Dr. Mulholland has taught hundreds of physicians from around the world the art of Vaser lipo™.  He has more combined energy-assisted devices than any other physician in Canada, in North America and is sought out by patients worldwide for lipo-contouring procedures.
Dr. Mulholland has performed his energy-assisted liposuction techniques such as VASER Lipo™ radiofrequency-assisted liposuction on multiple TV shows, and was featured in a variety of newspaper and magazine articles. In choosing Dr. Mulholland, you're getting one of the foremost experts in the world in advanced modern liposuction using energy-assisted devices.
To schedule a liposuction consultation with Dr. Mulholland, simply call 877-695-2835 or fill out an e-mail consult request form and a SpaMedica customer service representative will respond quickly and schedule a consultation with Dr. Mulholland and his team so that you may find out more about your body contouring opportunities with energy-assisted liposuction.