Are You A Candidate?
The best candidates are patients who have unwanted deposits of fat that detract from their ideal shape and contour and have tried their best at diet and exercise to modify their shape and figure. Good candidates are medically healthy patients without uncontrolled illnesses such as diabetes, heart disease or hypertension. Contraindications to liposuction include anyone who is unrealistic about the shape and figure they can achieve, are medically unwell, excessively overweight, or have excessively loose and damaged skin.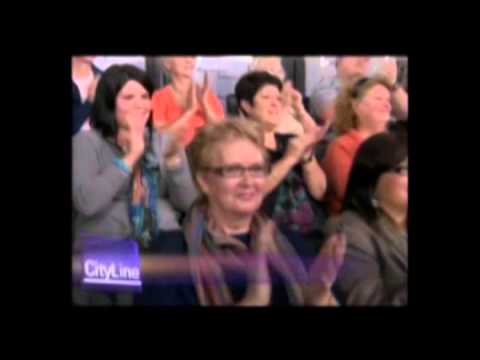 Are You A Candidate?
Body contouring and the removal of localized focal fat.
<IMAGE: liposuction-before-and-after-fat-reduction.jpg>
Liposuction is the term used to describe body contouring and the removal of localized focal fat SpaMedica by gentle aspiration, through small hidden incisions.  
Modern liposuction is not merely the removal of areas of unwanted fat, but the simultaneous control and contraction of the soft tissue that lies over it.
In more old-fashioned liposuction techniques, commonly called Tumescent Cannula Liposuction, a very diluted local anesthetic was inserted into the fat to swell up the fat and make the fat numb.
Next a small, blunt tipped microcannula was inserted under the skin into the area to be contoured and the fat removed by sucking it traumatically through little holes at the end of the cannula.
The old-fashioned techniques were successful in removing the fat, but very often the patient would complain of uneven skin or skin laxity after the removal of the supportive under-layer of fat.
Modern liposuction introduces the use of energy-assisted devices to heat, liquefy and coagulate the fat just prior to its aspiration and removal, making the removal of the fat, in its liquefied state a more gentle process with less bruising, swelling and pain than older techniques.
Even more importantly than improved recovery, the use of energy to heat the soft tissue stimulates skin tightening, contraction and enhances skin tone after liposuction.
In the past a tummy tuck, an arm lift, a thigh lift or a neck lift might have been necessary, but now a small minimal-incision, minimally-invasive, energy-assisted liposuction can be performed and lead to excellent contours and shapes. Dr. Mulholland is a world renowned expert in these modern forms of energy assisted liposuction.
The forms of energy-assisted liposuction include:
VASERLipo™ (VASER liposuction or UAL)

SmartLipo™ (laser-assisted liposuction or LAL)

radiofrequency-assisted liposuction, also called BodyTite™ (RFAL)
VASERLipo™ involves the use of an ultrasonic energy released through a small probe into the fat. The ultrasound waves gently vibrate and implode the fat cell, creating a soft, liquefied, milkshake-like substance.
Once the ultrasound has liquefied the fat, Dr. Mulholland then uses a very small, blunt-tipped microcannula, which is a hollow metallic tube with little holes at the end, to gently aspirate and remove the liquefied fat from the unwanted localized areas of excess. The real advantage of VASERLipo™ is its gentle nature and the ability to still use the fat to fat graft following the liposuction.
VASERLipo™ is the best energy-assisted device for fat transplantation as the gentle ultrasound energy does not kill the fat cell, just loosens them for removal, preserving them and keeping them viable for transplantation.
The weakness of VASERLipo™ is that it does not provide significant soft tissue contraction, so other energy-assisted devices must be used after the VASERLipo™ procedure to ensure the suitability of the skin and soft tissue once you have used the ultrasound to cavitate or liquefy the fat.
There are two types energy-assisted liposuction devices that have proven, strong internal soft tissue contraction, and deploys to optimize skin tightening following liposuction.
SmartLipo™, also called laser-assisted liposuction, and BodyTite™, also known as radiofrequency-assisted liposuction.
SmartLipo™ uses a small laser probe to emit laser energy, which coagulates and liquefies the fat, closes off small blood vessels to minimize the bruising and facilitates easy aspiration of the fat with a microcannula to minimize pain and discomfort.
The advantages of SmartLipo™ over VASERLipo™ is the heat that is generated will lead to a reciprocal contraction and tightening of the skin, thus allowing body contouring, but still achieving skin tightening.Studies have shown that six to 12 months after the liposuction, up to 17% area contraction of the skin can occur following SmartLipo™. This SmartLipo™ contraction of the skin minimizes the risks of irregularities, laxity and optimizes the ability of patients to avoid more invasive incisional procedures like tummy tucks, arm lifts, thigh lifts and neck lifts.
The final energy-assisted liposuction device that Dr. Mulholland is well known for pioneering is called BodyTite™, or radiofrequency-assisted liposuction (RFAL).BodyTite™ uses electrical current waves to coagulate and liquefy the fat and the blood vessels to minimize any post operative pain, bruising and swelling.
But the electrical current waves, much like an internal Thermage® and internal Venus Freeze, causes a radiofrequency soft tissue contraction of up to 35%.The use of BodyTite™ has allowed
Dr. Mulholland to perform Radiofrequency assisted liposuction contouring of the abdomen, arms, necks, inner thighs and other areas, which have some laxity and  where previously soft tissue excisions and skin removal, such as tummy tucks and lifts, would have been required.
Dr. Mulholland will often use two or three of these devices- VASERLipo™, SmartLipo™ and BodyTite™ – all during the same case in different areas in different layers of unwanted fatty contour to optimize the results.
The procedure is generally performed either under local anesthesia with oral sedation or local anesthesia with IV or general sedation.Most patients who are not prone to anxiety have liposuction performed under local anesthesia and oral sedation. Local anesthesia is inserted into the area of unwanted fat. The fat then becomes totally anesthetic, much like a dental procedure, and the gentle extraction can be performed.
The results of your liposuction will be life-long. The fat that is removed will not return.  It is very important to have weight maintenance after liposuction and stay within five to ten pounds of your liposuction weight to ensure permanent contour and figure enhancements. Excessive weight gain following your liposuction procedure will result in fat being accumulated, not to the liposuction area, but to other areas where traditionally you would not have collected fat; again, compromising figure, shape and form.
There is no liposuction maintenance required for the fat that has been removed, as it is permanently gone.  However, maintenance skin-tightening, body heating treatments, such as bulk heating radiofrequency devices like the Venus Freeze, Accent®, Exelis®, VASERShape™, Forma™ or Thermage® Body are deployed in your post operative program to ensure optimal skin contraction and tightness.  Once your series of post-operative treatments have been completed, Dr. Mulholland will recommend a single treatment every three months to maintain skin tautness, elasticity and contour.
Once the local anesthesia, also called tumescent anesthesia, is completed, the energy-assisted devices – VASERLipo™, SmartLipo™ and BodyTite™ – are deployed to liquefy, coagulate and tighten. Once this phase has occurred, this liquefied, coagulated fat is immediately aspirated with a gentle, small, blunt-nose tipped microcannula.
This figure shows the very small size of the modern microcannulas, which are used to finally remove the liquefied fat. Their tiny size helps minimize the risk of pain, bruising or discomfort.
What are the most common areas for lipo\ to be performed?
The most common areas to have liposuction performed on women include the abdomen, love handles, flanks, bra line, outer thigh, inner thigh, inner knees, neck and jaw-line and, rarely, the calves and ankles.For men, the most common areas of liposuction include unwanted breast tissue – called gynaecomastia – as well as love handles and double chins.
<IMAGE: liposuction-body-parts.jpg>
Liposuction is performed under tumescent local anesthesia. Tumescent local anesthesia is an extremely dilute local anesthetic that is then inserted gently into the fat, distending the fat and providing loss of sensation during the procedure.The tumescent anesthesia also distends and expands the fat cells, exposing them to the ultrasound energy of VASERLipo™ or the laser energy of SmartLipo™ and/or the radiofrequency electrical current of BodyTite™.Many patients undergo their liposuction procedure under this local anesthesia and oral sedation, while, other patients who are more prone to anxiety may elect to have the liposuction performed under intravenous sedation.
Is lipo painful?
Modern liposuction, using energy-assisted devices, pre-coagulate and liquefy the fat, turning it into a sort of "fat mango milkshake" and this is very easy to aspirate making it a very gentle procedure.Energy-assisted liposuction techniques like the VASERLipo™, SmartLipo™ and BodyTite™ have been shown in peer-reviewed medical studies to be far less painful and have far less discomfort, bruising and swelling than old-fashioned liposuction techniques where energy is not used.This means much less pain, and discomfort and much quicker return to work and activities.
A published comparative study showing SmartLipo™ patients (in green) had far less pain and returned to work faster than old-fashioned liposuction (in orange)
How long does liposuction take?
Depending on the thickness and size of the localized zones of fat to be contoured, the procedure often takes approximately 30 to 45 minutes per area and multiple areas are usually treated.
Removing stubborn fat that makes you uncomfortable or unhappy with your appearance is empowering and freeing. It also leads to a healthier body. The fat loss is permanent – as long as you do your part to prevent new fat growth.
Contact us today to schedule your consultation and explore your options. Riding yourself of stubborn fat is possible. Dr. Mulholland has 20+ years of experience and works with you to deliver an outcome you've dreamed of.
There is a range in liposuction pricing, depending on the size and amount of fat and number of areas to be treated. In general, single-zone modern energy-assisted lipo with three combined devices such as VASERLipo™, SmartLipo™ and BodyTite™ deployed during a treatment will start at between $3,999.00 to $6,999.00 for the first zone with subsequent zone discounting for second, third and fourth zones.  Generally, depending on the size of the patient and their Body Mass Index, patients can have three to four zones performed with total body contouring for $9,999.00.