Summary
Juvederm is soft tissue filler that improves the appearance of skin.
Length of Procedure
15 to 45 minutes
Cost
$399 to $699 per syringe
Before & After Gallery
Where
SpaMedica Clinic, Toronto, ON
Anesthesia
Xylocaine and local anesthesia
Who
Doctor or registered nurse
Alternative Names
Dermafiller
Are You a Candidate?
Juvederm is ideal for those looking to alter the appearance of their facial features. It is not recommended for those who are pregnant or afflicted with inflammation or infection.
Warning
: DOMDocument::loadHTMLFile(): htmlParseEntityRef: no name in http://www.youtube.com/watch?v=cBwksj4KwpY, line: 716 in
/data01/web/spamedica.com/htdocs/wp-content/themes/spamedica/template-parts/video.php
on line
15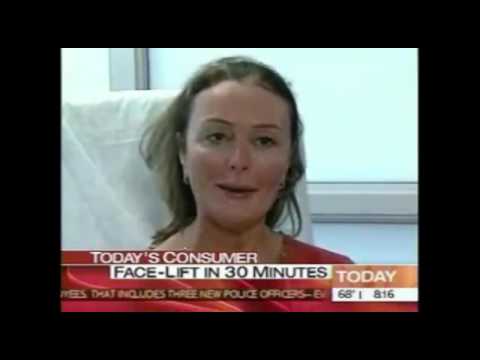 Are You a Candidate?
Discontinue using aspirin, excedrin, ibuprofen, omega 3 fatty acids, vitamin E, gingko biloba, ginseng, and St. John's Wort for seven days before treatment.

Discontinue alcohol use for 1-2 days prior to the procedure

Tylenol can be used for pain management following the procedure
The procedure involves injecting hyaluronic acid dermal filler into the desired site to treate wrinkles, folds, and adds volume. The procedure is quite simple and similar to other injectable dermal fillers, providing minimal discomfort to the patient.
Avoid facial massages for 24 hours following injection

Avoid any facial laser or electrical treatments for 2 weeks following injection

Avoid strenuous physical activity for 24 hours following treatment

Avoid alcoholic beverages for 24 hours following injection
Soft tissue fillers and facial shape and proportion in general are temporary. As we age, there are enzymes that break down our normal collagen and elastin as well as the hyaluronic acid sugar gels. Hyaluronidases are natural degradation sugar enzymes inside our bodies and cells that break down the Juvéderm® product over time. Most patients who enjoy nice post-soft tissue Juvéderm® contour and shape will return between once a year to once every year-and-a-half for volumization and restoration. Highly-animated areas, such as the lips, tend not to last as long as un-animated areas and require re-injection sooner.
The most common side effects include redness, pain/tenderness, firmness, swelling, lumps/bumps, bruising, itching, discoloration, and risk of infection. If redness or swelling persists for more than a few days, please call your physician immediately. There is some minor pain.
The results of Juvederm injections typically last between nine months to a year following the initial injection, with follow up treatments greatly improving the final outcome.  
Juvederm contains numbing agents that will ensure that your injection experience is comfortable, and will provide smooth and results that look natural. The results of the procedure are noticeable immediately following treatment, with most patients requiring no more than one procedure. Another great advantage of Juvederm is that the filler is biodegradable, meaning the results of your treatment are completely reversible if you are unsatisfied.
Often candidates will undergo combination therapy at SpaMedica with BOTOX® injectables, Fractional lasers and IPL FotoFacical RF and IPL Photofacial colour correction and lasers.
At SpaMedica, generally the injection procedure pricing is by the syringe. Juvéderm® Voluma™ starts at approximately $699 a syringe and Juvéderm® Ultra Plus™ at $599 a syringe. Juvéderm® Refine™ starts at $399 a syringe. At SpaMedica, nurse injector prices for Juvederm products cost from $399 to $699 a syringe. However, the more syringes you inject, the less you pay per syringe. As one of Canada's highest-volume injection centres, we're able to procure excellent pricing from manufacturers. We pass this opportunity on to our valued soft tissue injection and Juvéderm® clients.
Call us at 877-712-8367 or use our online contact form to schedule an appointment online.
By choosing SpaMedica and Dr. Mulholland and his team of expert injectors, you will be receiving your soft tissue filler from highly-trained injection artists. You will be able to avoid the dreaded "filler face" and be able to achieve a very natural-appearing facial aesthetic restoration and rejuvenation. The micro-cannula technique that is used is the safest of all the injection methodologies. The micro-cannula technique, pioneered by Dr. Mulholland, minimizes the risk of the injection needle getting inside a vascular structure. This reduces the chance of getting some type of embolization of the product into dangerous areas of the eye, skin or face. At SpaMedica, you will experience the safest possible injection environment with some of the country's most experienced, highly-trained and aesthetically aware injection specialists.