Summary
Dermal fillers are products injected under the skin to provide contour and shape, or to correct lines, wrinkles, and furrows.
Length of Procedure
20-60 min
Cost
$399-$699 per syringe
Before & After Gallery
Where
SpaMedica Clinic, Toronto, ON
Anesthesia
Local anesthetic
Who
Doctor or registered nurse
Alternative Names
Radiesse, scupltra, juvederm, restylane, perlane
Are You a Candidate?
Soft tissue and dermal fillers are just right for those who have lines, wrinkles, furrows, or lack of volume on their skin.  If you are pregnant or breastfeeding, or have inflammatory/infective lesions, you should consult with a doctor before undergoing any procedures.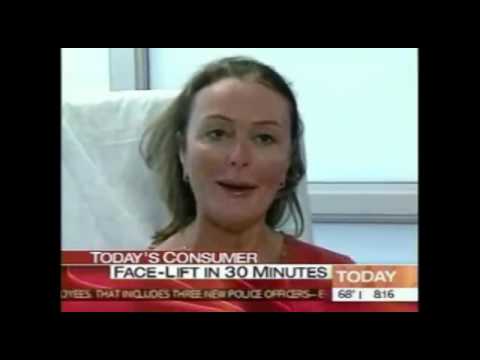 Are You a Candidate?
It's important to keep the treatment area well moisturized and clean, which will help minimize any damage to the pores during the procedure.  It is advisable to keep the area clear of any acne or pimples if possible, as they can be a source of minor pain during the treatment.
The soft tissue and dermal filler experience is a one-time injection process to achieve the results you desire. You will likely come back at two weeks to be assessed and any further enhancement can be performed at that time.
Avoid wearing lipstick or lip balm for 24 hours following treatment

Arnica can be applied topically to help alleviate bruising

Avoid drinking alcohol after your treatment to prevent swelling
Once the optimal shape has been achieved, there is no specific maintenance requirement and you may enjoy the benefits of the soft tissue filler and dermal filler rejuvenation until it has been depleted and requires reinjection therapy. Generally, reinjection therapy is not maintenance treatment but a "top up" procedure. Reinjection therapy is when there has been a significant depletion of the hyaluronic acid fillers or the bio-stimulatory filler effect and this can occur anywhere from one to three years and repeat restoration of the aesthetic effects of the soft tissue fillers are then performed.
Dermal filler procedures have a very low risk level, with nearly no side effects at all. Given that you follow your post-care instructions, your body will heal in a matter of days following the procedure.  There is a low risk of allergic reaction, which may occur in some rare cases where an individual is sensitive to the dermal fillers.
Dermal fillers are long lasting and effective solutions for wrinkles and folds, but do not have permanent results.  Many choose to return and repeat the procedure after a year or more after their initial treatment.  
Injectable dermal fillers are significantly lower in cost compared to traditional facelift procedures, and is a popular choice for this reason.  They can be used to plump and lift cheeks, jawlines, and temples.  They are also used to fill out thin lips, and make skin look younger in general.
There are additional procedures that could enhance the result of soft tissue fillers are other facial cosmetic procedures. For example; FotoFacials, Botox Injectable, fractional laser resurfacing, face lift, VolumaLift, eyelid lift, rhinoplasty, endoscopic brow lift and Pan G lift.
The common amounts of Juvéderm® Voluma™ or other sugar gels are between 2-3 syringes to fill lines, wrinkles and furrows. Up to 8-10 syringes are needed to achieve full face or dorsum of the hand volume replacement and facial shaping aesthetic results. Generally the per-syringe pricing for Juvéderm® UltraPlus™ can range from $599 a syringe. Juvéderm® Voluma™ can cost $899 a syringe. The special volume discount for 2 – 4 syringes 1 ml each (with a nurse injector) is 10% off. With 5 or more syringes 1 ml each (with a nurse injector) is 15% off. Hyaluronic Acid injections range from $599 to $799 per syringe (MD). There are often special volume reductions when several syringes are deployed by a doctor. Sculptra and Radiesse are injected by the SpaMedica physicians and also range from $599-$799 per syringe.
If you are seeking a soft tissue and dermal fillers Toronto specialist, then Dr. Stephen Mulholland and SpaMedica would like to offer you some of the most advanced and effective dermal fillers and volume enhancement treatments available. SpaMedica is one of a kind medical spa facility that combines the very best high tech medical therapies with the service commitment and attention to detail of a day spa. At SpaMedica, helping you achieve the most attractive skin, soft tissue contours and best possible aesthetic appearance is our number one goal.