Summary
Dark spots also known as brown spots are the appearance of your skin that results from chronic exposure to the sun and its harmful ultraviolet and infrared light rays.
Length of Procedure
20 minutes - 1 hour
Recovery Time
No downtime. Can return to normal activities
Before & After Gallery
Where
SpaMedica Clinic, Yorkville, Toronto, ON
Cost
Laser Dark Spot treatments pricing starts at $350
Are You a Candidate?
Suitable candidates for laser dark spot removal are any men and women of any age with brown or dark spots on their face, hands, trunk, or extremity. The pigmented lesions must be benign in nature and include dark spots, brown spots, age spots, sunspots and benign flat moles.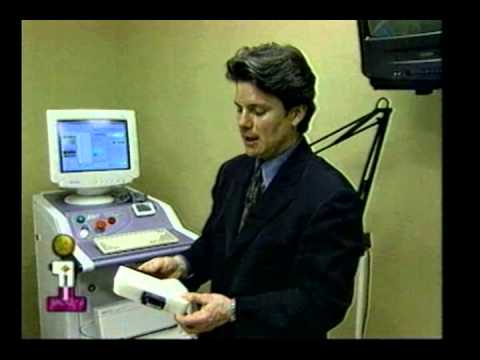 Are You a Candidate?
• You can't be tanned at the time of treatment 
• Raised spots might need to be removed surgically
Chronic exposure to the sun, even with sun blocks, exposes the skin to ultraviolet light type C waves, radiation as well as infrared radiation. This results in dark spots or brown spots appearing on the face, hands, feet, legs and body. 
How Does Laser Brown Spot Removal Work?
The procedure is performed as a simple office visit and often takes only a few minutes. Simple brown spots, dark spots, age and sun spots will require no freezing cream. After your treatment you can return immediately to normal activities. Pulsed light leaves the brown spot darker and makeup can be applied immediately. The lesion usually fades over 3 – 6 weeks. Laser treatment leaves a small crust where your brown spot used to be and this is covered with an ointment and adhesive bandage until it falls off after 7- 10 days.
The light emitted by lasers or pulsed light is absorbed by the pigment in the brown spots and tattoo. The light energy then breaks the pigment up into many tiny pieces that fall off with the crust 7-10 days after treatment. Further pigment is reabsorbed by your immune system over the next 6 weeks.
If your brown, aging, sunspot or tattoo requires another treatment, these can be easily done every 4-6 weeks until you have achieved the lightening effect you desire.
Pulsed Light requires no recovery. Immediately after laser treatment, the area turns white and swells slightly. The whiteness usually fades in 20 – 60 minutes, turns pink and forms a small crust or scab.
Over the next several days, blisters might form and then a thin scab or crust might follow.  The skin usually returns to normal in 7 – 10 days and after the crust falls off the pigment has faded. More fading occurs over the next 6 weeks.
SpaMedica has multiple laser systems to treat pigmented lesions including the Q-Switched Ruby, Q-Switched 532 nm, Q-Switched 755 nm, Q-Switched 1064 nm lasers and Intense pulsed light/radio frequency systems can fade brown spots, dark spots aging spots and sun spots. Brown, dark, age and sun spots will often go away after just one or two laser treatments and will resolve more gradually with pulsed light.
The benefits of laser dark spot removal are there are no incisions required for treatment. It may only take one session to complete treatment.
The removal of dark spots, age, sun & brown spots is considered cosmetic and therefore is not covered by insurance. The patient is responsible for payment. The cost of laser dark spot removal treatment varies with the size and number of pigmented lesions, dart spots or brown spots. Laser dark spot removal costs start at $350.